LEADER's Teaching Approach is
Curriculum
The program will be delivered to one (1) class through ten 4-hour sessions over the 2 week period; each session includes one (1) case study, one (1) lecture, and one (1) hour of entrepreneurial coaching. LEADER designs a curriculum best suited to participant skill sets and the BiH region.
What will you take away?
Analytical tools, thought processes, and decision-making skills which are elementary for any entrepreneur and manager to overcome challenges and to progress.
LEADER Project is being held from the 10th to 21nd of May, 2021 in Sarajevo (12:00-16:00).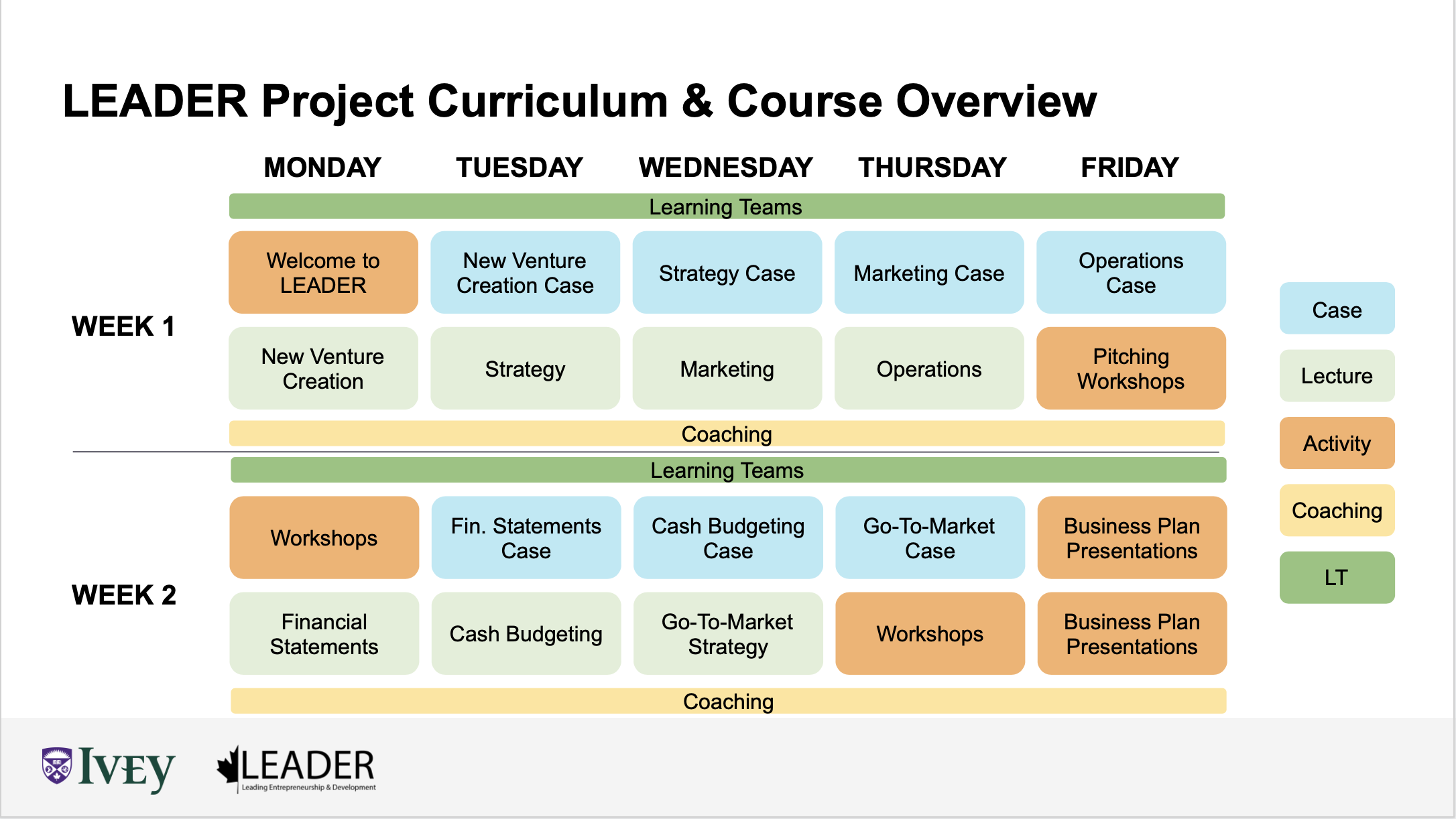 CASE METHOD
Simulates a real situation faced by a business leader
They are ambiguous, training participants to make confident decisions under uncertainty
Require decisions, forcing participants to 'learn by doing'
LECTURES
Provide analytical tools for envisioning, launching, and scaling new ventures
Educate participants on core business disciplines tailored to entrepreneurs
COACHING SESSIONS
Opportunities for one-on-one support based on the entrepreneurs' needs
Optional 15-30-minute one-on-one sessions
Scheduled ahead of time in the afternoon. Morning coaching times can be scheduled upon special request.
Students are trained with executive coach guidance on how to get the most out of students
Provide an opportunity to bridge cultural gaps
BUSINESS PITCH
Helps you create the perfect (or near perfect) business pitch
Provides skills to give investors an actual experience of what working with you would be like
Works out what you need to ask them, not just prepare for what you're going to tell them.
Teaches you to spice up your pitch presentation so they are eager to ask questions.