LEADER Project – Business Plan Competition
May 19, 2017
Restart announced the winners of a business pitch competition at Networks. The competition was part of the LEADER Project Entrepreneurial Program hosted by Restart and facilitated by Ivey Business School.
A marketplace that provides a platform for freelancers to discover and book co-working places and meeting spaces on the go – HUBANA won first place, IT College won second place and Mother/Child Cafe won third place.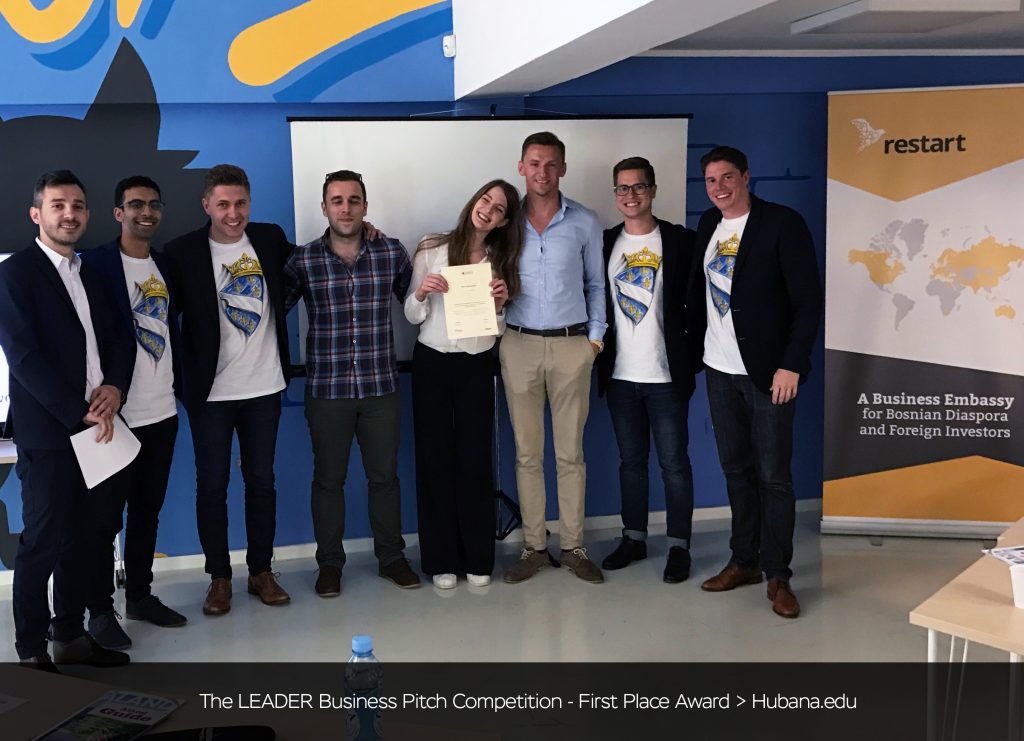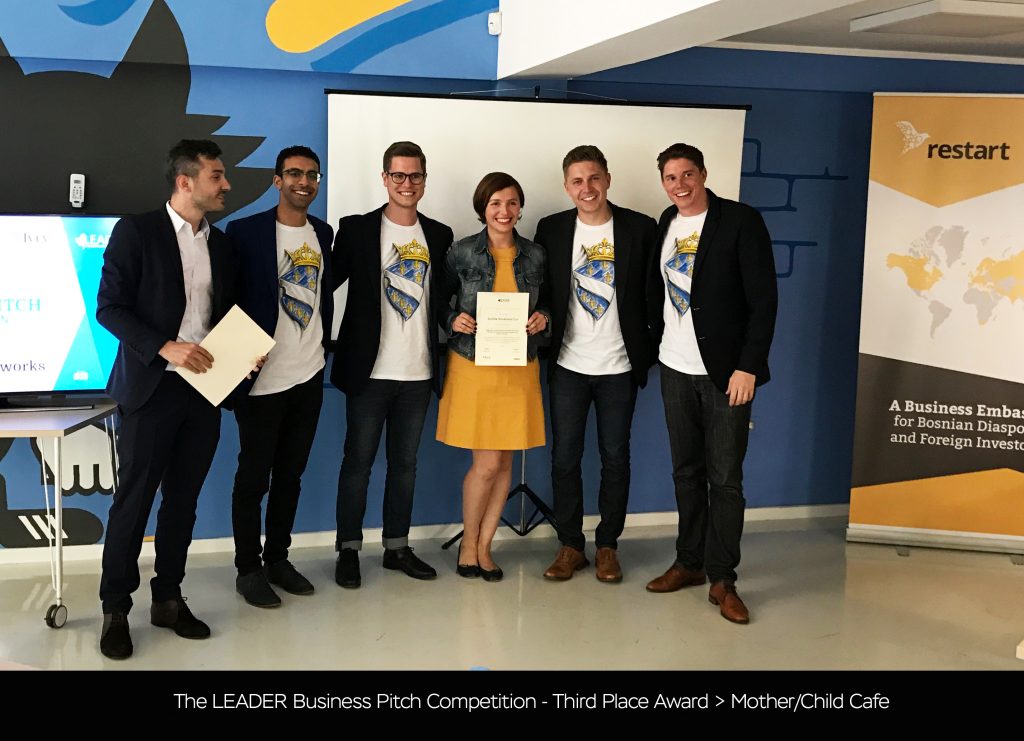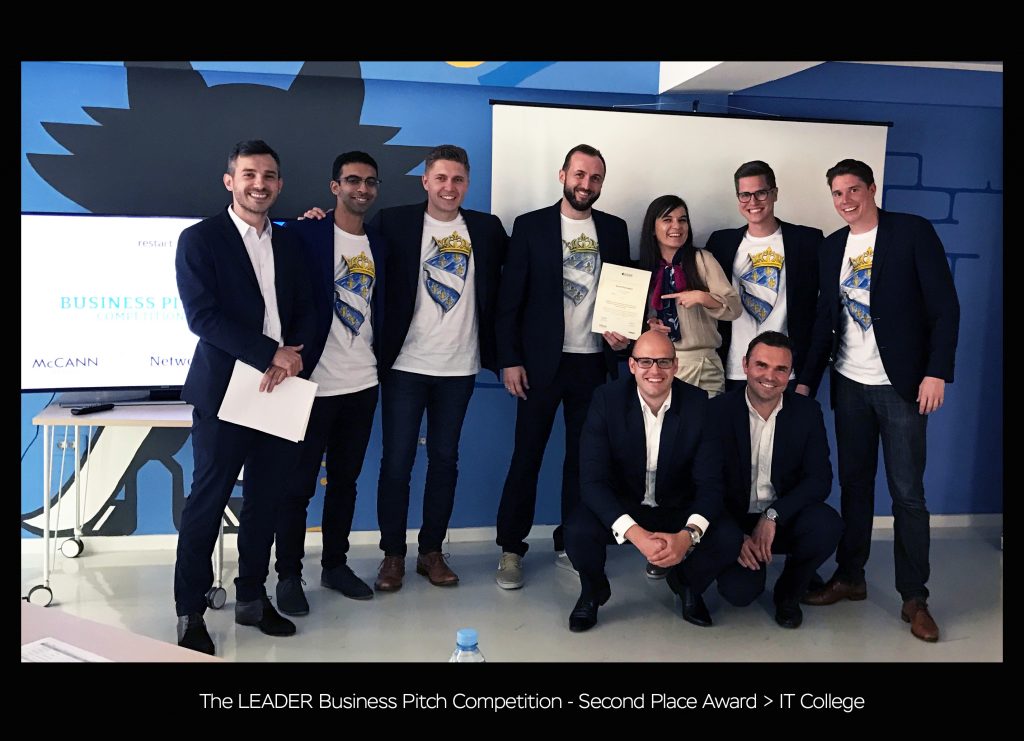 LEADER empowers promising entrepreneurs in Bosnia and Herzegovina to learn business fundamentals through the following modules: Business Plan Development, Opportunity Recognition, Business Strategy, Marketing Strategy and Tactics, Entrepreneurial Finance (Financial Statements, Cash Flow, Valuation), Operations, Managing People, Communications and Action Planning.
 Meet Ivey Business School Instructors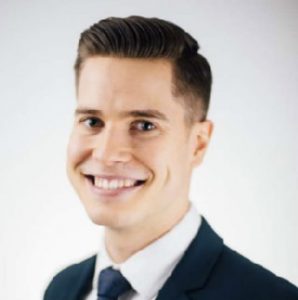 Joel Pipher
Joel is an Executive Director of the LEADER Project and he has spent the last ten years pursuing his education career. His experience spans consumer analytics, sustainable development, environmental planning, and project management. Joel has worked for a range of educational and government institutions as well as private consulting firms. Prior to Ivey Business School, Joel worked at Golder Associates Ltd., a multi-national engineering services firm, as a project manager for large-scale energy infrastructure projects. Joel will complete his MBA in 2017 with a focus on strategy and analytics and is looking to move into the tech industry. His interests include music, fitness, sustainability, and artificial intelligence.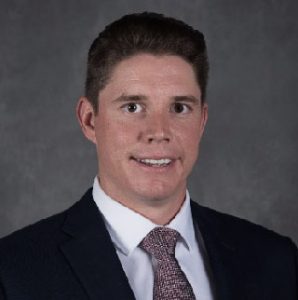 Matthew Whittle, CFA
Prior to pursuing his MBA at Ivey, Matthew spent four years in commercial banking at GE Capital, where he provided financing solutions to mid-market companies in the transportation, construction, oil & gas, forestry, mining, and manufacturing industries.
Matthew has the had the opportunity to work with many of Canada's largest privately held companies and learn about their operations, assess their financial performance, and structure a transaction that meet their business needs. Outside of work, Matthew is passionate about food, travel and sports.
Sead Ferhatovic
Sead Ferhatovic is a recent MBA graduate of Ivey Business School. He is a licensed Professional Engineer with a wealth of experience in Product Management and engineering Development roles – most recently he played a significant part in helping a medium-sized IT company achieve unprecedented year over year growth.
Since obtaining his undergraduate degree in Engineering, Sead has also worked on a number of start-up projects and actively volunteers in community-based organizations.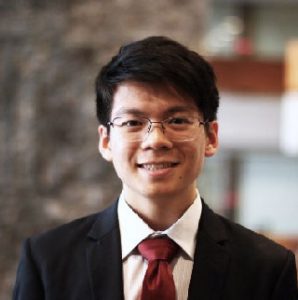 Leroi Yu
Leroi is currently in his 4th year at Western University and the Ivey School of Business, pursuing a dual degree in Computer Science and Business Administration. In the past, he has worked in private equity, growth strategy in a small-medium enterprise, and leveraged finance.
His interests include technology, social entrepreneurship, trying new food, and collecting vinyl records.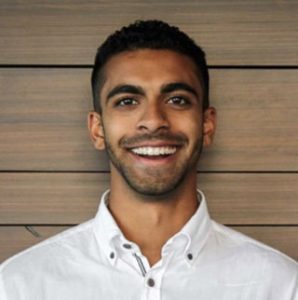 Akash Pasricha
Akash is set to graduate from the Ivey Business School in 2018. He has previously finished his BSc in Life Science from Queen's University. He will be joining Accenture in June 2017 as a Strategy intern.Akash has worked as a Research Assistant at the Centre for Addition and Mental Health. He has developed a Student Investors Conference with Capitalize for Kids, raising $30,000 for mental health initiatives in Canada. Akash is an avid public speaker, directing speaker operations for TEDxQueensU 2016.
LEADER Partnerships
---
Restart would like to express its gratitude to all of you who so generously helped us make this event come together smoothly: McCann Sarajevo, Networks, Akta.ba, Macedonia 2025.
---
---
Networks
Networks is an entrepreneurial and educational center with more than 1300 m2 of modern interactive space, within which there is a large modern co-working space, educational and business center, relaxation and yoga rooms, fun and play zone, and one of the best-equipped 3D print laboratories in the region. It has organized intensive training programs and educations, thematic meetings and gatherings through which 3,000 direct and 7,000 indirect beneficiaries (visitors) passed. As part of the co-working space there are 62 clients from 20 companies.
---
ASA Prevent Group
ASA Prevent Group is the leading private business system in BiH and leading employer. The Group employs over 7000 employees in Bosnia and Herzegovina and operates in production and financial services divisions. The investment and innovative ideas were the basis that the ASA Prevent is positioned as one of the pillars of BiH economy and society. In the previous period, the ASA Group has maintained the position of
In the previous period, the ASA Group has maintained the position of most desirable employer in BiH, and along with the Prevent Group positioned itself on the list of Top 500 companies in Central Europe.
Since the beginning of its existence so far all the profit have been reinvested in further growth and development, which has resulted in their success. Today the ASA and Prevent brands are recognized not only in Bosnia and Herzegovina, but also in the region
---
McCann Sarajevo – Creative Partner
McCann Sarajevo is part of the leading worldwide agency networks, home of great ideas overcoming the individual media channels.
We are present in Bosnia and Herzegovina since 1997. as a part of I&F McCann Grupa, one of the leading communication systems successfully operating in twelve countries of the southern and northern Europe.
We believe that truth is the trigger for unique and powerful ideas people would believe in, accept them in their daily lives and create a positive change in the brand – user relations. Truth Well Told is our guiding principle, our passion and the basis for our long-lasting success. The clients who entrust us with their brands live in a world that is big and open, transparent and interconnected. As a brand steward and full-service advertising agency, McCann unearths consumer insights, highlights behavioral brand truths, and creates experiences that spark feelings worth sharing. Today, more than ever, we help brands become a valued part of consumers' lives.
Visit www.mccann.ba for more information on services and client portfolio  
I recommend the spread of knowledge and opportunity through Restart because not only are they organized, knowledgeable and professional, but they also offer diaspora the opportunity to make a difference in the quality of life in BiH through the focus on the economy and employment opportunities.
Restart fosters an enthusiasm amongst those it reaches and changes the diaspora conversation from "change is hopeless" to "BiH is the country of potential and opportunity."
Nura Eston, Marketing Professional, Canada
Restart navigates the complex business environment in BiH with ease, and works with the highest level of efficiency and honesty. Restart enabled the registration of our business in the shortest time possible and, at the same time, provided support and advice above and beyond the original assignment.
We highly recommend Restart's services to all entrepreneurs and investors.
Victor Colta, Finex LLC, United States
As a foreigner, I've experienced amazing benefits from the services I chose from Restart. I got amazing support, which has reflected positively on my business in Sarajevo.
Wassim Najjar, Business Owner, Dubai,
The Restart team gathers a group of smart, serious and driven young BiH professionals – successfully.
Emina Mameledzija, Participant of The LEADER Project (2017), Bosnia and Herzegovina 
Restart provides services that today's market needs, and also connects people with shared interests to improve local entrepreneurship.
Dina Ahmetspahic, Participant of The LEADER Project (2017), Bosnia and Herzegovina
Thanks to Restart, I was able to attend the LEADER Project (2017) in Sarajevo, organized in partnership with Ivey Business School. This might be one of the best practical education workshops I have ever attended. I gained valuable insight, was introduced to a group of amazing people and I had lots of fun in the process.
Tarik Hamzic, Participant of The LEADER Project (2017), Bosnia and Herzegovina
Restart was a pleasure to work with, hardworking and professional, able to get the information we needed regarding entrepreneurship in BiH.
Micke Ducker, J.E. Austin Associates, Inc.
Adisa Jurčević
Adisa was born in Gorazde 1977. Her BA is in Economics In 2000 she joined World Vision International as HR associate and she spends more than 17 years in HR field. Her professional growth led her from HR associate to HR Manager. She possesses drive and passion for working with people on both an individual and team level. Her strengths are leadership development and organizational development and she is experienced in driving organizational change.
In 2017 Adisa's dream is becoming real and she is starting her own private business that will focus on providing services to small, media and large companies in the areas of leadership and team development. Every start is difficult but Adisa believes in success because she is motivated, possesses passion, has a knowledge and is very persistent.
Adnan Ibišević
Adnan Ibisevic is the managing director of Bosna-S, an engineering company focused on oil & gas and energy projects. He started working with the company sixteen years ago, first as a project coordinator and later on as procurement manager. During this period, he worked on a number of complex international projects in North Africa and the Middle East, managing multinational and multicultural teams.
Prior to joining Bosna-S, he worked with Unis Engineering, one of the largest engineering companies in Bosnia and Herzegovina. He also worked as a consultant to international organizations and consulting firms on major infrastructural projects and training programs.
Adnan was born in Sarajevo, where he currently lives. He spent part of his life in Libya, where he completed most of his elementary and high school education. He graduated from the Mechanical Engineering Faculty in Sarajevo and completed his master studies. Adnan is also a graduate of the IEDC Bled School of Management GMP.
He speaks Bosnian, English and Arabic and is interested in expanding the network and presence of Bosnian engineering firms internationally, as well as attracting major international engineering firms to Bosnia with the aim of establishing long-term cooperation.
Ajla Zeljković
Ajla is a graduate of the University of Sarajevo's Faculty of Law, where she obtained her LL.B. degree in 2013 and is currently pursuing a Master's degree in Public international law at the same University. She has experience in different fields of law which she gained throughout her education and practice in, among others, a law office in Sarajevo, the Model International Criminal Court Western Balkans project, and the United Nations International Criminal Tribunal for the former Yugoslavia, and Civil Rights Defenders.
During her studies, she also attended numerous seminars, conferences, and events which testify to her eagerness to learn and acquire new skills and applicable knowledge.
She is a communicative person, that looks for every available opportunity to grow personally and professionally and to expand her knowledge in different fields of her interest.
Damir Karakaš
Damir graduated from the Faculty of Architecture in Sarajevo and became a graduate engineer of architecture. During his professional career he passed the professional exam in architecture, which gave him the right to sign projects without external organs in his profession.
His previous work was related to the preparation of project documentation for architectural objects (private houses, public buildings and sports, urbanism, etc.), both design and feasibility solutions. It involved the development and production of various construction details and whole systems, as well as participation and winning awards in competitions in the field of architecture.
He worked on construction sites as a supervisory body where he gained knowledge about the technology used in individual phases of construction of different facilities. While working on the building of International Universities of Travnik (12 000 m2), he mastered the skills of construction site organization process and construction flaws of the large premises. He supervised the implementation of the construction part of the project.
During the time spent on monitoring construction, and learning about the professional supervisory doctrine, he decided to turn his professional career to working on a construction site in the engineering sector.
At the beginning of 2013, he spent three months in Jeddah, Saudi Arabia, involved in a training program for national heritage restoration and reconstruction. During this training program, he was a member of a team of well-educated professionals and experts who carried out supervision of restoration and reconstruction of facilities in Saudi Arabia.
He participated in several architectural competitions. In one of them, he organized and led a team of experts, which was awarded to the best competitive project and will soon be built.
Damir Saračević
Damir Faruk Saracevic, in his last role, worked as an HR and CMO of Mistral Technologies, one of the biggest IT companies in the country. His professional path though, started 20 years ago as a cameraman for the National Television of BiH, in Sarajevo. Four years later, Damir fulfilled his dream to go to the United States where he graduated in Intl. Affairs at Georgia State University. Nevertheless, his love for home and Bosnia were greater, and Mr. Saracevic decided to return. Upon arrival, Damir worked in UNDP and OSCE trying to put his expertise in practice, in the real field – the Bosnian countryside where the locals and returnees needed the most help.  This experience was fulfilling, yet a bit disappointing at the same time, given the bureaucratic nature of the international organization. After a few years, he was offered a position in a very fast growing company Mistral, that was facing new challenges at the time, due to its rapid growth and market expansion.
Working at Mistral was a great challenge. In 2010, a small, but very good and perspective company needed everything that any other bigger company need – a structure. It needed office management, an HR department, hiring procedures, employees' review processes and career paths plans. At the end, Mistral needed its own marketing department and strategy, social network activities, general promotions, etc. Damir took all of these tasks under his wings and helped in the creation of a modern, structured, mid-size company that employs over hundred people today. Mr. Saracevic also invested a lot of his energy in popularizing and proper positioning of BIT Alliance that is now a leading IT organization in BiH. Even though Mistral is a private company, Damir Faruk established a very close relationship, often on behalf of the entire IT sector, with the Sarajevo Canton Government that was open and willing to improve the conditions for this growing sector. With partners from other IT companies, Mr. Saracevic worked on the IT Strategy for Sarajevo that is now a guide for all activities that aim to improve and boost the IT sector and further youth employment in the Canton.
Dina Ahmetspahić
Dina Ahmetspahic is a Freelance Consultant for Business Development. Nine years ago she started her professional journey as an Administrative Assistant for Caddell d.o.o., a daughter company of Caddell Constructions Co., Inc., Montgomery, the USA on a project "Project of Building American Embassy in  BiH". After two years working in the administration, she was engaged as Executive Assistant for the ECOU-Engineering Consulting Office for Utilities in Tripoli, Libya. A year after, upon return, she is starting working as Project Coordinator on the IPA project "EU enlargement towards BiH" for the company Kronauer Consulting d.o.o. in Sarajevo. Another two-year project engagement was as Event Manager for the project "IPA-Capacity building of the government officials to engage in policy dialogue with civil society", where she organized study visits/workshops/conferences for BiH government officials. In the same company, parallel with project engagement she started building up a career in Business Development, applying for the service and grant projects and preparing project proposals in the fields of education, EU Enlargement, Communication, and Human Rights. Currently, Ms. Ahmetspahic is contracted to establish a startup for the Australian-Bosnian IT Team and promote their activities worldwide. Ms. Ahmetspahic has built-up skills such as Recruitment, Event Management, Project Administration, Budget Allocation, Project proposal writing, Development of Business Strategy, Correspondence/Translation of texts in English/Bosnian/French.
Emina Mameledžija
Emina Mameledžija is an associate in CMS, one of Europe's top tier corporate law firms. She has been advising international clients in the CMS Sarajevo office for over four years. She has also worked for White&Case, one of the top US law firms, as well as the European Commission in Brussels, and she is a court interpreter for German language. Emina holds a BA in Law from the Sarajevo University and a Master in Law from Humboldt University in Berlin. She has further studied at Heidelberg University and Bucerius Law School in Hamburg.
Ervin Petriševac
Ervin Petriševac is a graphic and digital designer from Sarajevo. With well over 10 years of experience in IT and creative industry. He worked for local and international agencies with clients from the FMCG and clothing spheres, all the way to music and art festivals.
Ervin set-off in the freelance world two years ago, and just a month ago he started his own company – Granap. Granap is a Balkan term for small corner shop (Bodega) where you can get everything, and fast. That is why, as he often says, it is a one-stop-shop for all your creative needs. At this point he is the only employee but he regularly hires other fellow freelancers.
He is building his client base, which is currently divided in two groups, domestic and foreign. The company aims to produce creative and diverse content for its clients, and the 2 year plan is to employ at least two people, a designer and a developer so that Granap will be able to fully offer in-house solutions.
Elma Hećo
Elma Heco was born in 1981, in Sarajevo. After finishing school, she was working for the national airline in the "Air Bosna" as cabin crew, where is in a very rapid period of time achieved excellent results, and became Head of the cabin crew.
Her first business steps, related to the economy, started in the Department of Marketing Media-Hayat. In order for business development, as well as the desire to expand knowledge, she accepted an offer from Nova Banka Banja Luka, where she gained experience in the field of banking administration.
After a successful part of the business life in Sarajevo, she decided to continue life in Strasbourg, where she successfully finished training relating to the French language, management and marketing in the areas of sales, public relations, commerce, the Institute FILEA, France.
In 2012, with new possibilities and new ideas for linking markets in Bosnia and Herzegovina and France, she founded the family business "2HE" dealing in cooperation with the BiH Company "Saplast" with the import of PVC and ALU joinery.
Elma, after 9 years in France, decided to return to her hometown. She finished training to be an authorized representative for the Agency for monitoring insurance of FBiH. She currently works in the Group YAS, Development and is sales Manager for YAS Warranties, where she works on the development of new projects in the automotive industry and at the same time as a Sales Manager for YAS Real Estate. She is a member of the team, that in a very short period realized excellent business steps.
Faruk Tahtović
His professional career started 7 years ago, but even before that he was working on side jobs (as a promoter,  a hotel cleaner, a seller), and his first job was in Quality Assurance. He started working in AtlantBH as a Software tester where he was part of the team testing code and quality checking. After few years he changed company and started working for AuthorityPartners as a QA Analyst, where few months later he was promoted to QA Lead. He was leading teams, auditing their work, educating them and tracking projects. After few months he was promoted to QA Architect, where he was working with clients, auditing Team Leads, making architecture solutions for automated tests.
After few years working in this position he decided to become a freelancer and polish some additional skills.  He then started working as QA freelancer and also started learning WordPress.  In the meantime he started working in Networks' Startup Accelerator; Faruk and his team were working on marketing, idea pivoting, and selecting startups.
Faris Biogradlić
Faris Biogradlic is a young enthusiast and CEO of marketing company Paradox d.o.o. His goal is to create and bring positive changes to businesses, individuals and society by delivering innovative and creative solutions. His passions are sales and marketing and he thinks that in a modern world people should always find any way possible to improve themselves.
Jasna Kulugija
Jasna has run a private company with five employees for about 4 years now. She started working full time right after getting her degree in electrical engineering. She became a business leader after doing various jobs in the same company. Her business experience covers everything from price negotiations, contract signing, presentation meetings, strategic planning, research and analysis, wholesale, retail, product presentations, equipment mounting and programming, staff management, resource management. She also has passion and she is ready to try herself in manufacturing as well. She doesn't like to be seen only through her formal education as she is a person with a wide field of interests like economics, nutrition, and psychology. If she would have to describe herself in one word it would be – proactive.
Lejla Avdagić
Lejla Avdagić was born in Sarajevo in 1989. She graduated from the School of Economics and Business at the University of Sarajevo and continued her master studies on a joint study program at the School of Science and Technology Sarajevo and University of Buckingham. She wrote her master's thesis on exploring the potential contribution of the BIH diaspora to the economic development of BIH.
While she was studying her master, Lejla began her career in roads and bridges designing company where she was in charge of public procurements and finance. Parallel with this engagement she was engaged on several part-time positions at Center for Economic Development and Research (CEDAR),  Centre for refugee and IDP Studies (CESI), and Foundation for Woman Empowerment, throughout the implementation of four RRPP projects in Sarajevo. During her studies and engagements in the NGO sector she started to develop an interest in econometrics and today she is a Ph.D. student at the School of Economics and Business with a focus in business analytics and big data.
After five years of work experience in different organizations, she decided to join the family business, a wood processing, and export-oriented company. As an Assistant to general manager, she participates in production organization which is her greatest challenge and is directly responsible for maintaining good relationships with foreign partners.
Mirjana Babić
Mirjana Babic (35), a woman, married, and mother to three children. She is originally from Sanski Most, a small town in the northwest part of BiH, but she currently resides in Mariehamn, the Åland Islands in Finland. She moved there with her family to study and to work.
She has Bachelor Degree in Management and Leadership in Organizations from the College of St. Benedict/ St. Johns' University in Minnesota/USA. After graduation, she came back to her home country hoping to find a job, but soon after she took the decision to continue studies abroad and to try to find a job after graduation and stay permanently in Finland.
She will soon graduate and is currently in the process of starting a company in the Åland Islands with partners from Vietnam and Japan.
Nejra Brkan
After graduating from the First Gymnasium, she enrolled in the Faculty of Political Science with the hope of opening her own NGO one day. During her first year, she started working online as a Virtual assistant via Upwork; her most notable position was as an Assistant for I-COM – a summit on marketing Data where she communicated to the CMOs of major companies such as Unilever. After gaining her Bachelor's degree, she had a 2-month internship in ECAS, Brussels – at the same time she started her 4th attempt at making money online – a drop shipping business called Pawsome Market that is still active and selling today.
In December last year, she launched Groove Bohemia, an online bazaar for bohemian products, however it was closed due to lack of time and resources.
She is also currently working on improving the digital presence of four social media profiles (restaurants & catering).
Her goal for the next 3 months is to educate people on how to become financially independent and create their own jobs, using the e-commerce drop shipping model. The idea was created by Irma Efendic Adzajlic (founder of Motivator) and Nejra herself and will be held at Motivator, an NGO for non-formal business education.
Nermin Hadžić
Nermin Hadžić is managing director of Ankora Software Inc, software development company located in Sarajevo, Bosnia and Herzegovina. He gained his high school education at Druga Gimnazija Sarajevo, and afterwards he obtained a Bachelor's degree at the Faculty of Electrical Engineering at the University of Sarajevo. He was a Chair of IEEE Power and Energy Student Society for three years, where he made his first contact with the business world.
Some of his first successful projects were "BeEng 2014", "study trip to CERN" and "RoboStart 2014"- more than 150 students took part in these projects. His latest project with IEEE Student Branch was "BeEng 2016" where over 50 students were involved and they were given a chance to experience what it is like to be an engineer for a week. In February 2016, he started a web platform http://nabavi.ba, which was his first private project. It was the right move, and platform was a big success in the BiH market. At the moment they are working on improvements and new features. In May 2016, he started a Software development company with aim of finding partners across Europe and becoming a reliable outsourcing partner. In the previous year they finished more than 20 different projects with partners located in Sweden, Italy, Slovenia, Croatia, Bosnia and Herzegovina, the UK and USA. In January 2017 they teamed up with Povio Labs Y Combinator Winter 2014 Company located in Celje, Slovenia and San Francisco.
Salim Šabić
Salim is a web developer and eLearning consultant offering over 10 years of experience on both client and server sides.
He has advanced skills in PHP, MySQL, HTML, Moodle, WordPress, WooCommerce, Magento, CSS and Project management to name a few. He completed a Master of Computer Science Degree and completed projects for The University of Sydney, eBroselow LLC, Vitez University and Paradiso Solutions. He is fluent in German and English.
Samir Avdibegović
Samir Avdibegović, born in 1978 in Kladanj, finished elementary and high school, and studied for a couple of years at Sarajevo University, Criminology, but didn't finish it.
He was semi-professional handball player, and played for some time around Europe. He has done a lot of small jobs, but in last few years he has been trying to build a business of health food, extracts and tinctures made of medicinal mushrooms, that fight cancer, boost immunity, give serenity, and stop allergic reactions.
He is also learning "The Blue Economy", the new hit by genius scientist, and great person Gunter Pauli. Blue Economy is focused on creating self-sustaining green businesses that use local resources, without the help of the government. Besides this he is also working on his other business ideas.
Samir Omerović
Samir is a consultant and trainer for questions of development of leadership potential, relations teams, organizational culture and communication, and one of the founders of the Minds, HR consulting organization with a focus on developing the potential of employees. His career began while studying psychology as a researcher/psychologist.
With over seven years of experience in various types of social, media and public opinion polls, Samir changed focus and spent the next three years in the marketing business, while still studying to be a psychotherapist. After working in the private sector Samir decided to continue his career in the humanitarian industry and joined the World Vision team and three years later received the position of Program manager. Samir had a chance to lead a program and a team working to solve the humanitarian crisis of refugees in Serbia where he gained new knowledge about teamwork and leadership in extremely difficult conditions.
Samir's private work deals with the psyche and hypnotherapy with children and adults, training, parenting, and the development of the capacities and potential of children up to 14 years. Among other elements, the focus in this segment of  work is on emotional and cognitive development and especially the development of communication skills in the broadest sense of the term. Children and adults learn non-verbal communication, abacus, mind maps, assertive communication, and mnemonics.
Samir's motivation and character are reflected in over 16 years of professional experience in various fields and spheres of interest.
Senad Alibegović
Senad Alibegović is an activist and youth leader with nearly ten years of social engagement experience. He holds a Master of Architecture Engineering and a Master of Political Science in European Integration. Recently, he has worked with a number of local, national and international organizations, including Youth Pulse, Youth Journalists' Association in BiH (ONAuBiH), Konrad Adenauer Foundation, the Organization for Security and Co-operation in Europe (OSCE), Swiss Helsinki Committee for Human Rights and Democracy, Humanity in Action, Foundation 787, UNDP, UNFPA and the European Forum Alpbach. As part of his extensive practical experience in civil society organizations, Senad has participated in, co-ordinated, and implemented numerous projects, represented Bosnia and Herzegovina as a youth ambassador around the world, and was part of several prestigious fellowship programmes. In 2014 he became a Humanity in Action Fellow for Human Rights, while in 2015 he became one of ten participants of the prestigious Pat Cox internship programme at the European Parliament in Brussels. He is currently engaged as a Business Development and Marketing Director in Networks, the biggest entrepreneurial centre in BiH, as well as the Managing Director of first regional innovation forum, Sarajevo Unlimited.
In 2014, Senad's graduation project, focused on design of schools for inclusive education for persons with disabilities, was declared as the best graduate work in BiH. He subsequently represented BiH in a competition for the best graduation projects in the world at Archiprix 2014 in Madrid. His foremost areas of interest include human rights, with a focus on persons with disabilities, disability friendly design and barrier free environment, youth activism and youth leadership.
Having also spent more than seven years working as a journalist and columnist for several magazines, radio and television stations in Bosnia and Herzegovina, Senad has developed pronounced communication and interpersonal skills that allow him to convey messages in a concise and effective way. In 2016 he was one of the several TEDx speakers on the topic of youth engagement and activism in Bosnia and Herzegovina.
Rasim Šehagić
Rasim Šehagić is a 29-year-old structural engineer, now employed in Calypso Promet, leading the structural design bureau in Sarajevo. Six years ago, during his student years, he started as a volunteer in Calypso. After graduation, he was offered the position of junior structural designer.
He got a Master of Science in Structural Engineering  from the Faculty of Civil Engineering in Sarajevo, working on the design of steel and concrete composite buildings.
While studying, he got a DAAD scholarship for an intensive two month German language course in Leipzig.
A Ph.D. in structural engineering was the next challenge in his academic career. He is in currently in the advanced stages of his doctoral research in the Dynamics of Structures.
During his  five years of experience in Calypso, he has had an opportunity to work on over one hundred projects concerning the structural design of buildings, working with eminent architects (Studio Zec, Argentaria, Aha+Knap, Kvadrat…). The largest project in which he was the main structural designer is Sarajevo Tower, the largest apartment building in Sarajevo.
Tarik Hamzić
Tarik was born in 1985 in a charming town in Herzegovina called Trebinje where he spent his early childhood. War brought his family to Denmark in 1993 where he had the chance to learn Danish and experience refugee life. In 1996 he fell in love with, at that time, a severely wounded and most special city in the world, Sarajevo, where he attended primary and secondary school. He later received his diploma from the School of Economics and Business. This is the place where he met and married his beautiful wife Merjem. Professionally, he was "raised" in global company Siemens, where he was supposed to stay for three weeks as a student intern, but in the end the term was close to ten years. At this moment, he is enjoying his first entrepreneur experience and working as a consultant for management systems.